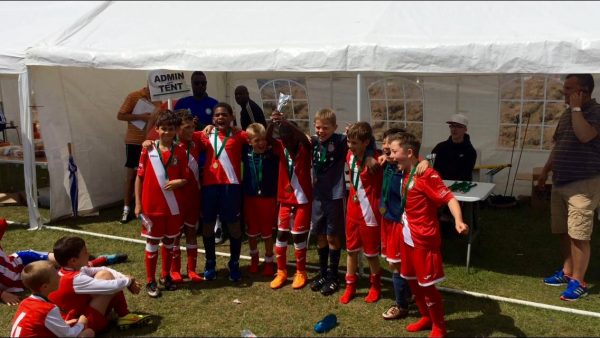 The U10 Vipers begin their 2016/17 season this coming Sunday with a home match V GFA Enfield U10 Lions having had a tremendous pre season at several tournaments of a very high standard.
The U10 squad has worked extremely hard with most of the players training 3 times per week which has proved very beneficial to all aspects of their development at Protec. We are definately prepared well for the first game and look forward to the new seasons challenges as a team.
A pre season friendly last weekend proved successful with a 7 – 1 win for the Vipers who played some fantastic quick passing football to unlock an experienced Watford Youth FC. It was a pleasure to watch all the hard work come together and was evidentual that training hard makes the games fun to play and enjoyable for both players and parents who have patiently waited to see the Vipers in action and were duly rewarded with a resounding victory.
The new Protec FC Youth kit has arrived today and the boys are looking forward to their first official league match in the Chestnut Youth League.